Dune Buggy Desert Safari Dubai – Dune Buggy Rental
Embark on a heart-pounding adventure with a Dune Buggy Desert Safari in Dubai, where you'll conquer the towering Big Red dunes while taking in the breathtaking desert scenery. Explore the great outdoors with excitement by indulging in a Dune Buggy Rental, offering you the freedom to traverse rugged terrain and experience thrilling adventures.
+971551532550
Dune Buggy Desert Safari Dubai – Dune Buggy Rental
Explore Dubai's Desert Wonders with Dune Buggy Desert Safari and Rental
If you're seeking an adventure that combines the thrill of conquering the iconic Big Red dunes in Al Badayer with cutting-edge off-road machinery, look no further than the Dune Buggy Desert Safari Dubai – Dune Buggy Rental experience.
Imagine yourself behind the wheel of the latest Polaris RZR or CAN AM Maverick X3, powerful and agile machines designed to handle the rugged terrain of the Dubai desert. These off road buggies offer an adrenaline-pumping ride, making it an ideal choice for those looking to push their limits and explore the breathtaking desert landscapes.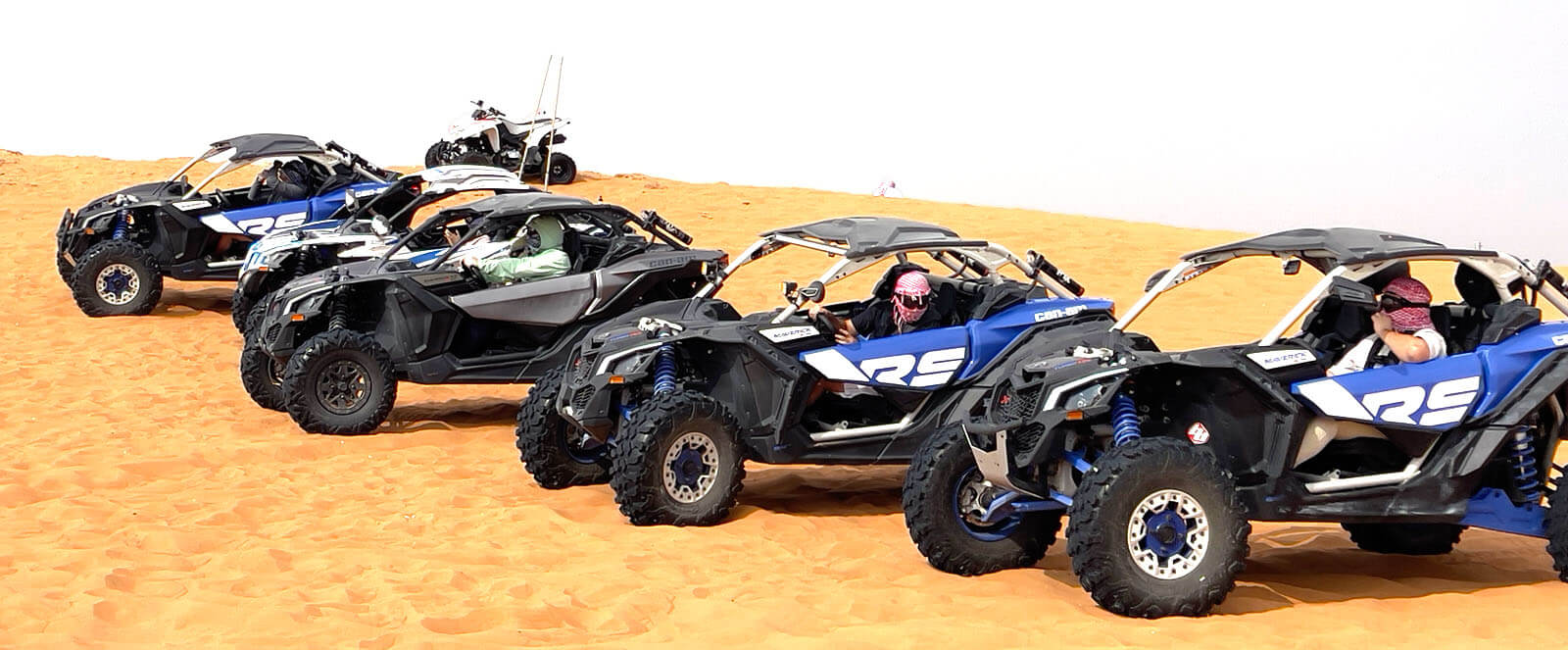 Unleash the Thrill with the CAN AM Maverick X3 Dune Buggy

The CAN AM Maverick X3 is more than just an off-road vehicle; it's an invitation to adventure and a testament to cutting-edge engineering. With its sleek design and unparalleled performance capabilities, the Maverick X3 has carved a name for itself in the world of off-roading.
At its core, the Maverick X3 boasts a powerful and responsive engine, delivering an adrenaline-pumping experience on any terrain. Whether you're navigating rocky trails, conquering sand dunes, or tackling challenging mud paths, this off-road beast handles it all with finesse and power.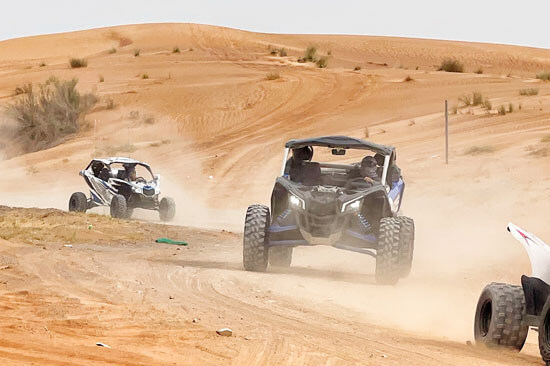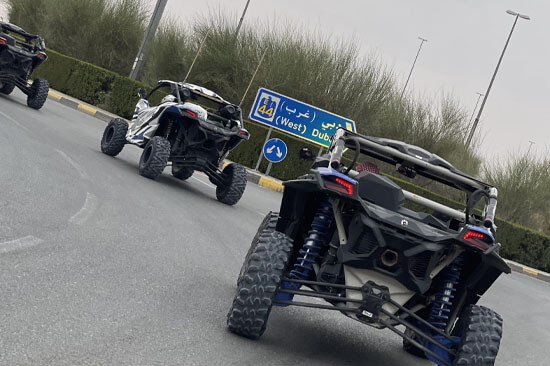 Polaris RZR Buggy Desert Adventure
The Polaris RZR is more than just an off-road vehicle; it's a symbol of adventure, designed to take you places you've only dreamed of. With its rugged build, powerful engine, and unmatched agility, the RZR is a favorite among thrill-seekers and outdoor enthusiasts.
At its heart, the Polaris RZR boasts an impressive engine, delivering jaw-dropping acceleration and power that makes conquering challenging terrains seem effortless. Whether you're navigating rocky trails, powering through mud, or racing across desert sands, the RZR is built to perform, offering an exhilarating off-road experience.
What truly sets the RZR apart is its razor-sharp handling and suspension system, ensuring stability and control on even the roughest paths. Its responsive steering and nimble maneuverability make it a joy to drive, whether you're tackling tight turns or open stretches of wilderness.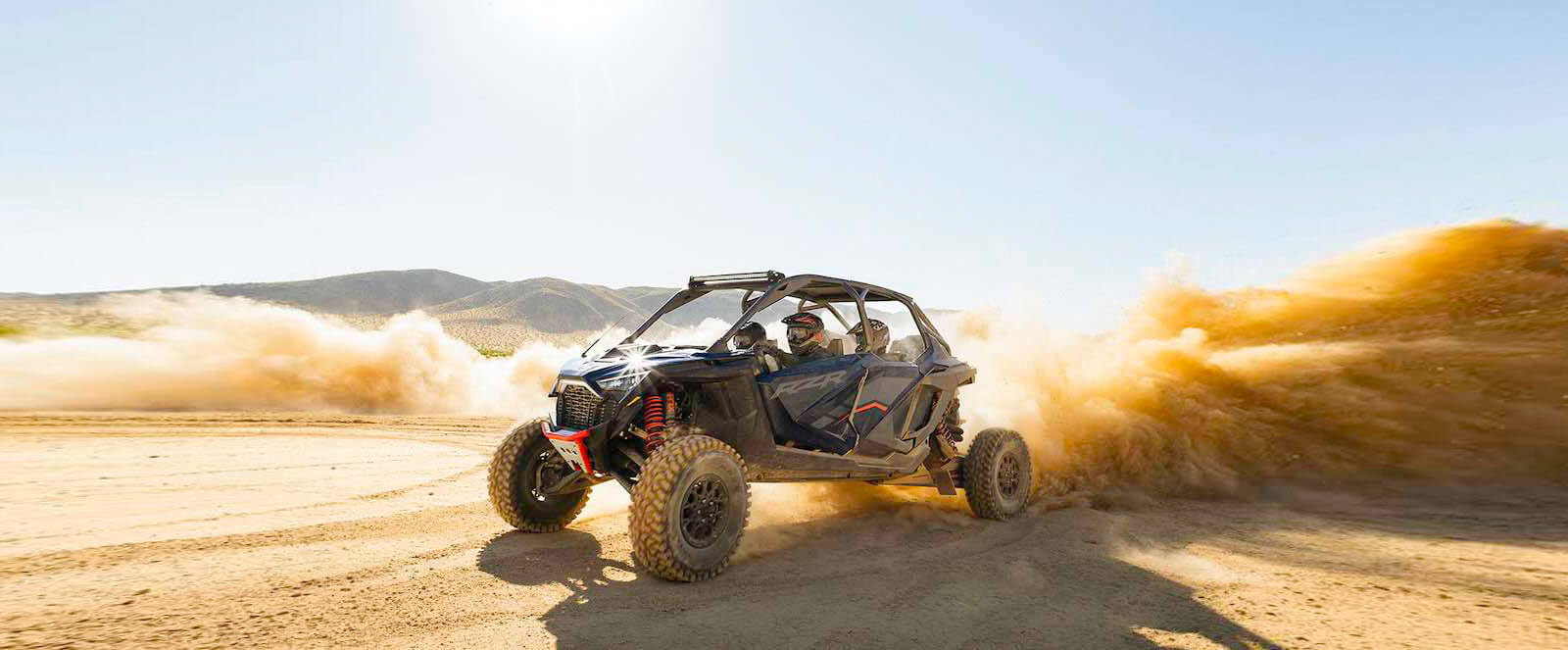 Big Red Dunes Safari Adventure Dubai
The Big Red dunes in Al Badayer are famous for their towering heights and stunning reddish-orange hues, providing a picturesque backdrop for your adventure. As you navigate the ever-shifting sands, you'll experience the thrill of cresting dunes and descending into sandy valleys.
Whether you're a seasoned off-road enthusiast or a novice looking for an unforgettable experience, Dune Buggy Rental in Dubai has something for everyone. Knowledgeable guides will ensure your safety while showing you the ropes, making this adventure accessible to all skill levels.
As the sun sets over the desert, the tranquil beauty of the landscape takes on a magical quality, making this safari an excellent choice for both daytime and evening outings. Capture stunning photos of the desert's changing colors and watch in awe as the stars light up the night sky.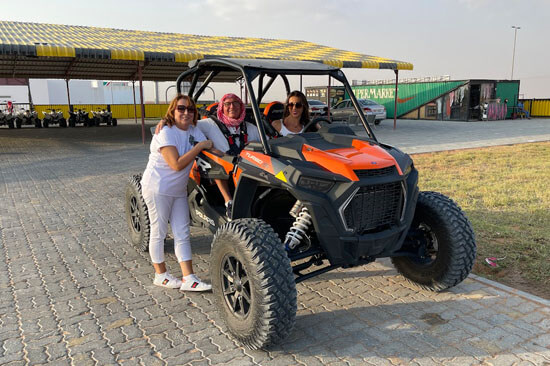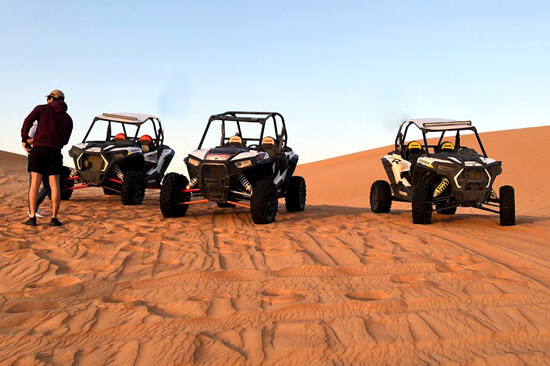 Open Desert Dune Buggy self drive
Are you ready to break free from the ordinary and embark on an exhilarating journey through rugged terrains? If the call of adventure stirs your soul and the desire to explore the great outdoors fuels your spirit, then it's time to discover the thrill of off-roading. Whether you're navigating challenging mountain trails, conquering sandy deserts, or forging your path through dense forests, off-roading offers an unmatched sense of freedom and excitement.
Dune buggies are the epitome of off-road excitement, combining the agility of an all-terrain vehicle with the open-air freedom of a motorcycle. These compact, off-road vehicles are designed to handle the toughest landscapes, from sandy deserts to rocky trails and everything in between.
One of the key advantages of 4×4 off road Rental is the opportunity to tailor your adventure to your preferences. Whether you're seeking heart-pounding dune bashing in desert landscapes, exploring winding forest trails, or conquering rocky mountain paths, there's a powerful 4×4 suited to your needs.
Guided 4×4 Safari Trip With Friends & Family
Novices need not worry – Our company expert staff will give you a short training to ensure your safety and maximize your enjoyment. Our Experienced guides can help you master the controls and navigate challenging terrain, so you can focus on the thrill of the ride.
For those who crave speed and power, modern 4×4 buggies are equipped with advanced technology and robust engines. You can choose from a range of models, each offering a unique driving experience, from the zippy and agile to the rugged and unstoppable.
One of the most significant perks of off road adventures is the chance to connect with nature and immerse yourself in the great outdoors. Whether you're exploring remote desert dunes, dense forests, or rugged mountains, you'll forge a deeper connection with the natural world around you.
So, whether you're planning a solo escapade or an adventure with friends and family, consider Dune Buggy as your gateway to outdoor thrills and unforgettable memories. Take the wheel, navigate challenging landscapes, and experience the sheer joy of exploring the world from a whole new perspective. Your next adventure awaits – rent a buggy and let the excitement begin!
Convenient Pick-Up and Drop Service: Your Gateway to Hassle-Free Travel
When planning a journey to a new destination, the logistics of getting to and from your accommodations can sometimes be a source of stress. That's where a reliable pick-up and drop service from the city comes to the rescue, ensuring your travel experience is as seamless and stress-free as possible.
One of the primary benefits of opting for a pick-up and drop service is the convenience it offers. Whether you're arriving at the airport, bus terminal, train station, or any other transport hub, a professional driver will be there to greet you, ready to assist with your luggage and usher you to a comfortable vehicle. No need to navigate the complexities of public transportation or haggle with taxi drivers – your journey begins with ease and comfort.
Safety and peace of mind are paramount when traveling, and a reputable pick-up and drop service prioritizes both. You can trust that the vehicles are well-maintained, and the drivers are experienced professionals who are familiar with the local roads and traffic conditions. This translates to a secure and comfortable journey, allowing you to relax and enjoy the ride.