Morning Desert Safari – Half Day Adventure for Family and Friends
Experience the enchanting beauty of Dubai's landscape with a Morning Desert Safari Adventure, where you can witness the mesmerizing sunrise over the endless dunes.
+971551532550
Morning Desert Safari Dubai: Half-Day Morning Desert Safari, Camel Ride & Quad Bike Option
Embark on an unforgettable Half Day Adventure with your family and friends! At Red Dunes, we've crafted the perfect experience for creating lasting memories with your loved ones.
Explore Together: Our Half Day Adventure is designed to cater to all ages and interests. Whether you're a nature enthusiast, an adrenaline junkie, or simply looking for quality bonding time, we have something for everyone.
Expert Guidance: Our experienced guides are here to ensure your safety and provide insights into the natural wonders and adventure activities you'll enjoy.
Quality Time: Strengthen bonds, create shared experiences, and capture memorable moments with your family and friends.
Discover the magic of Dubai's desert with our Half-Day adventure trip. Immerse yourself in the stunning beauty of the golden dunes as the sun rises, and make unforgettable memories with camel rides and optional quad biking. Explore the heart of the Arabian deserts in style, all while experiencing the thrill of a lifetime. Join us for an unforgettable experience with your families and friends in Dubai today!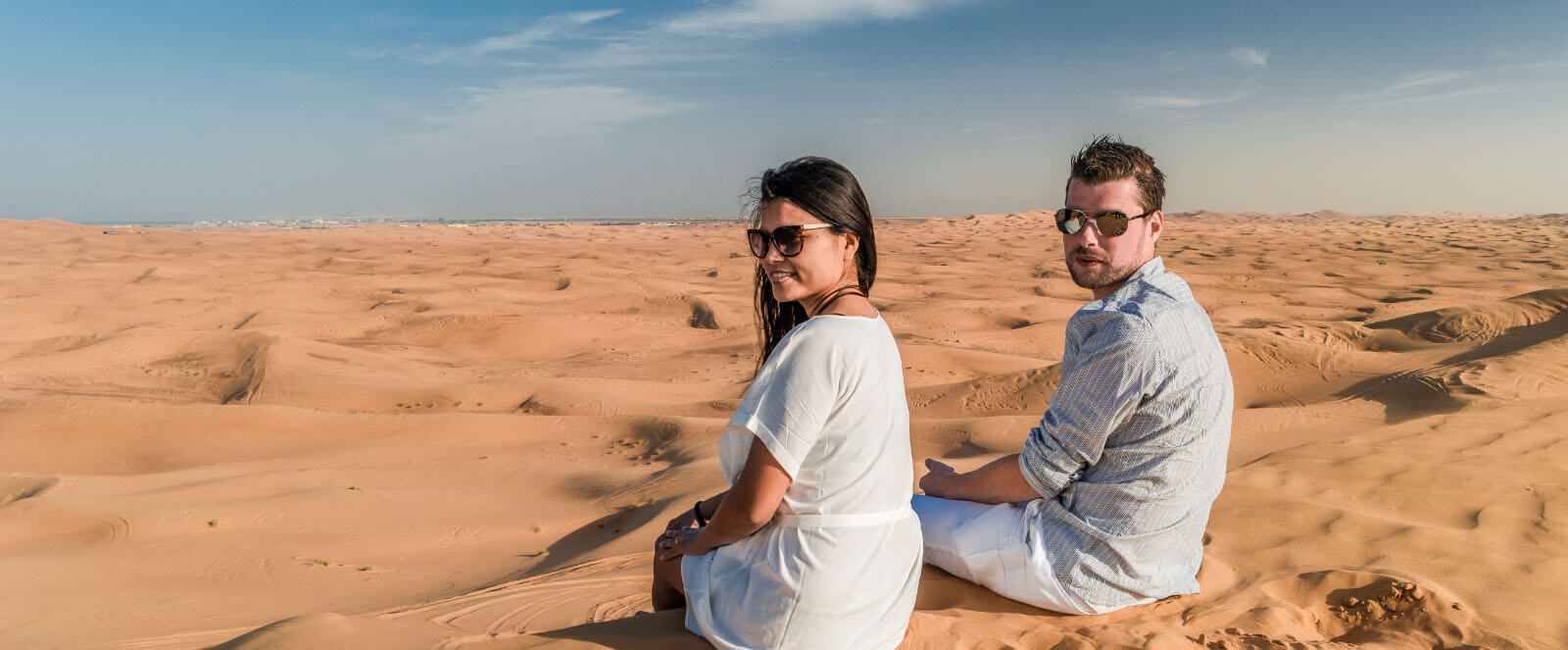 Unveil the Essence of Dubai's Desert Beauty
Experience Dubai's Half-Day trip to the nature, Camel Ride & Quad Bike Option.
Morning Desert Safari Golden Sunrise Delight
Watch in awe as the sun paints the Dubai desert in hues of gold during our Morning Safari Tour. This extraordinary visual feast is a rare treat for early risers.
Camel Ride: A Step Back in Time
Embark on a timeless journey with a camel ride. Traverse the dunes in the same way ancient  travelers did, feeling the connection to the region's rich history.
Adrenaline Rush: Quad Biking
For the adventurous souls, our quad biking option provides an exhilarating ride through the desert's challenging terrain. Get your heart racing with this thrilling adventure.
Captivating Desert Landscape
UAE's deserts are a captivating canvas of shifting sands and breathtaking vistas. You'll be enchanted by the ever-changing scenery.
Enjoy Your Morning Desert Safari Trip with Our Professional Guides

Our expert guides ensure your safety and provide insightful information about the location's unique ecosystem, making it an educational experience as well.
Unforgettable Memories
This Half-Day family trip promises an unforgettable adventure filled with captivating views, cultural experiences, and thrilling activities. Create memories that will last a lifetime.
Don't miss the chance to explore Dubai's wilderness like never before. Book your safari trip with Camel Ride & Quad Bike Option today and experience the magic of the Arabian sands.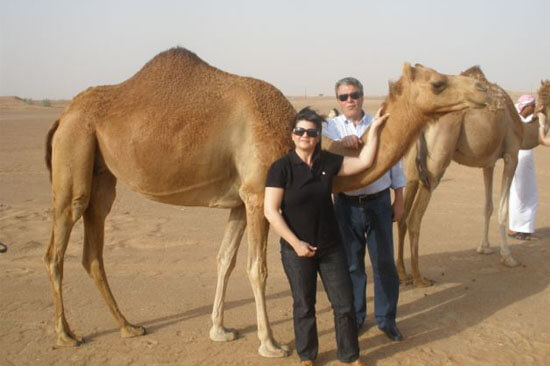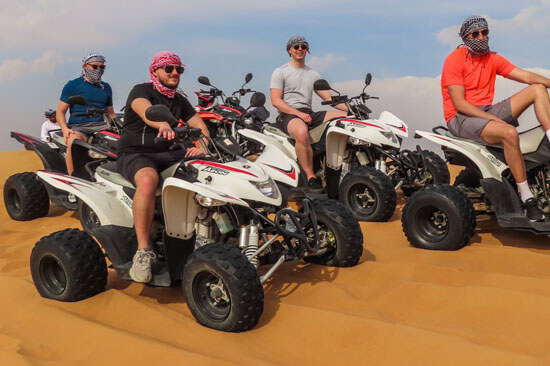 Dawn Serenity: Dubai's Morning Desert Safari Experience

Introducing Our Morning Desert Safari Tour Package
Experience the enchantment of the UAE's high sand dunes with our exclusive Morning Tour Package. This adventure is designed to immerse you in the breathtaking beauty of the Arabian sands while offering thrilling activities and convenience.
Your Day Begins at 9:00 AM
Your adventure kicks off at 9:00 AM when our expert guides will pick you up from your hotel. We believe in starting early to capture the magic of the landscape as the sun paints the sky with warm hues.
20 Minutes of Heart-Pounding Dune Bashing
Hold on tight as you embark on a 20-minute session of dune bashing. Our skilled drivers will take you on a rollercoaster ride over the mesmerizing sand dunes, creating an adrenaline rush like no other.
Quad Biking: 15 Minutes of Thrills
For the thrill-seekers, we offer a 15-minute quad biking experience. Feel the power of the quad bike as you navigate the sandy terrain, adding an extra layer of excitement to your adventure.
Minimum of 3 People Required for This Morning Desert Safari Trip

To ensure the best experience and safety, a minimum of 3 people is required for this tour. Gather your friends and family for a memorable outdoor excursion.
Back to Your Hotel in Just Two Hours
After an action-packed morning adventure, we'll have you back at your hotel in just two hours. You'll have ample time for a quick clean-up before indulging in a delicious lunch, making it a perfect daytime activity during your stay in UAE.
Don't miss the opportunity to discover the beauty and adventure that UAE's high san dunes has to offer. Book our Morning Tour Package and create memories that will last a lifetime.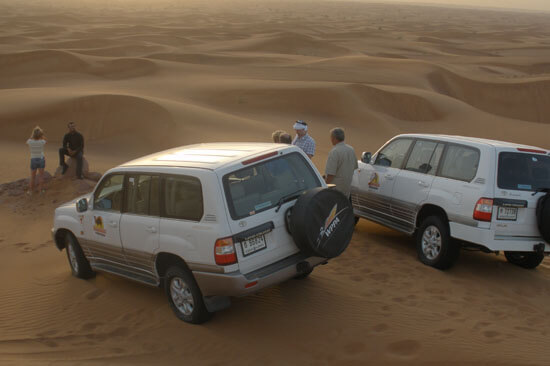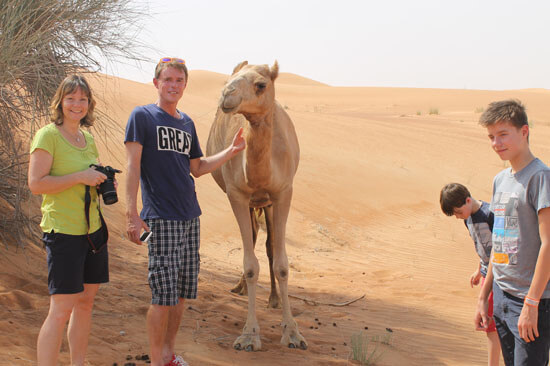 Pick up and Drop off Service from city to the location
Are you in the vibrant and bustling city of Dubai and looking for a hassle-free transportation solution? Look no further! Our Pick-up and Drop-off Service in Dubai City is here to make your journeys across this stunning metropolis a breeze.
Why Choose Our Service?
Effortless Convenience: Say goodbye to the complexities of navigating UAE's intricate road network or waiting in long queues for taxis. Our service ensures you're picked up from your desired location and dropped off exactly where you need to be.
Professional Drivers: Our team of professional drivers is trained to prioritize your safety and comfort. They are knowledgeable about the city's roads and landmarks, ensuring a smooth and efficient journey.
Fleet Variety: Whether you're traveling solo, with a group, or require special accommodations, we have a diverse fleet of vehicles to cater to your needs. Choose from standard cars, luxury vehicles, vans, or even executive buses.
Efficient Booking: Booking your ride with us is simple and convenient. You can reserve a vehicle through our user-friendly website, or even make a quick call to our customer support team.
Safety and Hygiene
Your safety and well-being are our top priorities. We've implemented strict hygiene protocols to ensure the cleanliness of our vehicles, and our drivers adhere to all local safety regulations. Rest assured that you'll have a comfortable and secure ride with us.
Competitive Pricing
We understand the importance of affordability. Our competitive pricing ensures that you get the best value for your money while enjoying top-notch service.
Morning Desert Safari Bookings

Embarking on a thrilling safari adventure has never been easier! At RedDunes, we understand that planning your dream safari should be a breeze. That's why we offer you two convenient ways to book your safari experience: through our website or via WhatsApp.